Alberta Offshore Sailing Association
Home | Membership | Meetings | Events Hosted | News | Green Boating | Links | Instruction | Wab Places | Album | Humour | For Sale
_________________________________________________________________________
AOSA PHOTO ALBUM

Crane Day at Wabum Marina - Ever wonder how they get one of those deep keel monsters out of the water. It's surprisingly easy if you know the tricks. The key is to be organized and to have a buddy who knows what he's doing. Below is a typical sequence.
At the gas dock

Steadying the mast

Lifting the mast

Free of the deck

Down

Down

Almost there

On the Deck

Out of the water

And to the trailer.

"Alrighty then, who's NEXT?"
The 2001 San Juan Rendezvous on Wabamun Lake
This was the second time for three of the crews at this event. For the majority it was their first time. The weather was very cooperative with a light breeze keeping the bugs away. Most of the new comers learned some new tricks and I think the projects will keep them busy this winter. In attendance were 5 SJ23s, 1 SJ24, 1 SJ7.7 and 1 SJ28.

Left to right SJ24, SJ28, SJ7.7, 3 SJ23s.


Brady up the mast.

Bow angles.
Oscar checking out the SJ24 cabin.


Cary doing some demonstration sailing.

CRUISING WITH RALPH TENDS TO BE A QUIET AFFAIR!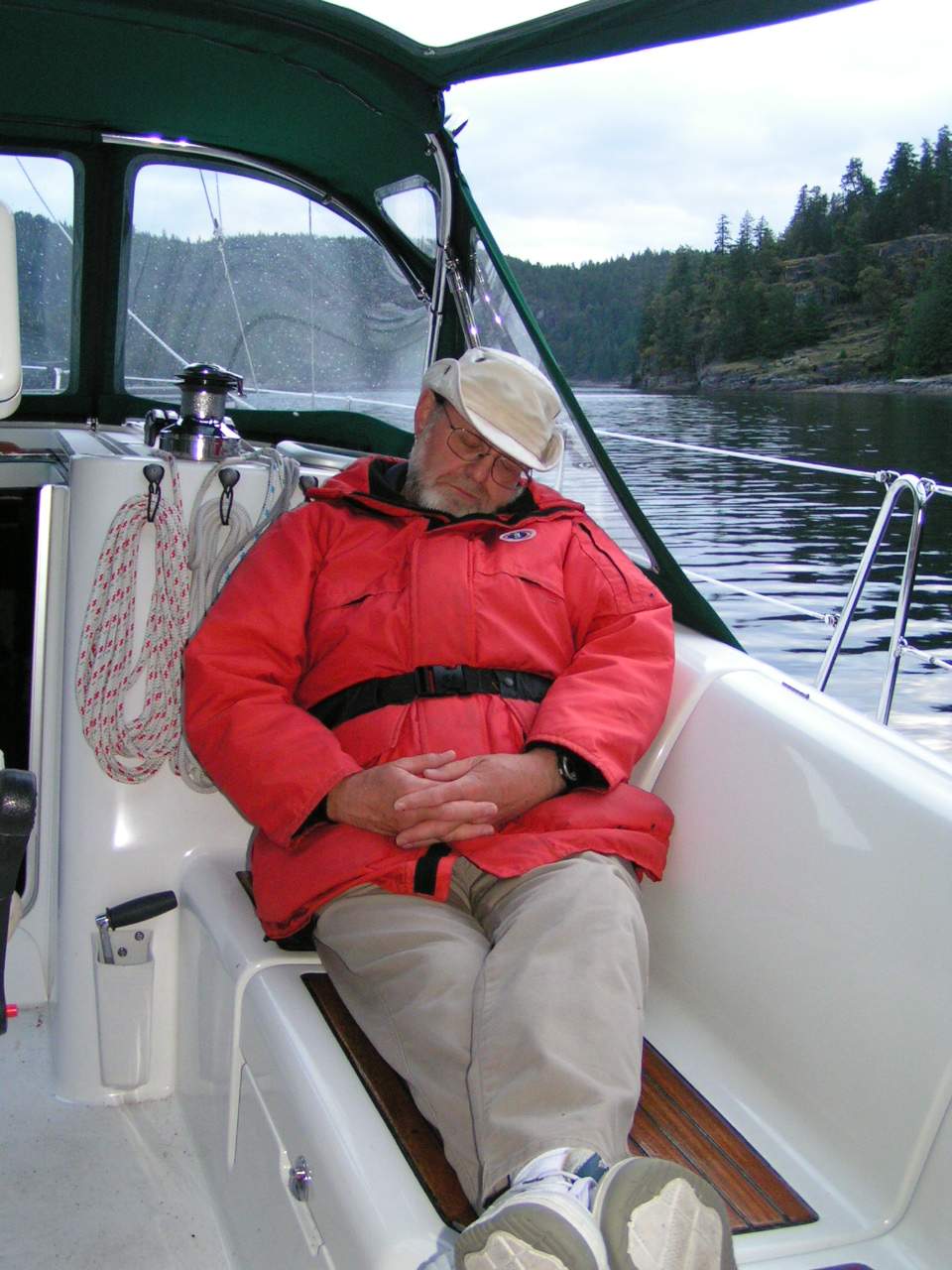 Warehouse Boat Storage in a Typical Winter.

(insert photos here)